Gone, but not forgotton…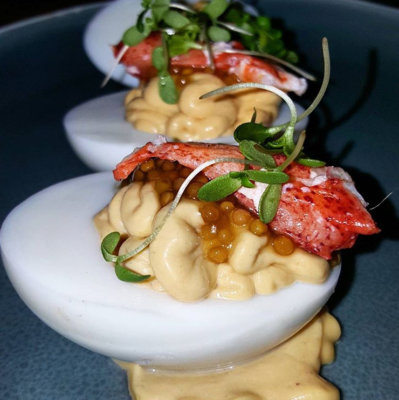 Noooo…Cooks and Captains!
I had just discovered this lovely restaurant and a few months later, like many of our favs, it's gone. We tried several brunch dishes and every one was delicious with a unique or traditional flavor. In Brooklyn, aka the world of endless shrimp and grits, most places are more of the same. Well, this wasn't most places. Chef Tristen Epps has made his way to Denver. He will be missed.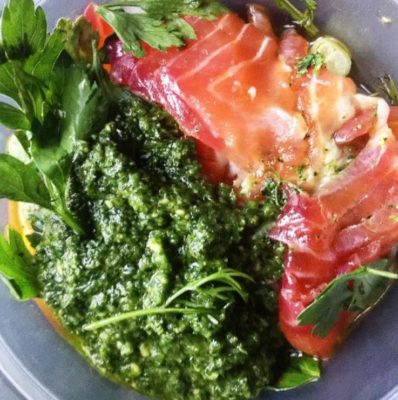 Scratchbread BK
Sorry if you were not around for this gem, but damn. Scratchbread had lines around the corner, not only because there was no inside seating, but because they had a taste hard to find since a lot was original recipes. I would always order the house cured salmon (pictured) with pesto and a boiled egg. Other items included breakfast stromboli, chicken meatballs and sandwiches, and grits topped with whatever you wanted.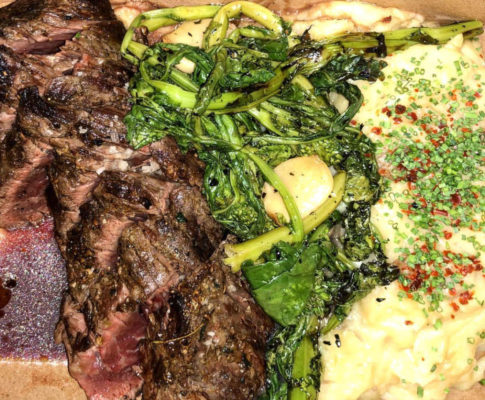 Do or Dine
This place was on Bedford Ave. in Bes-Stuy and had innovative items like coca cola frog legs, fried deviled eggs, and steak tartare in the shape of a cow. The lamb breast at do or dine was one of my favorites (pictured), but they were mostly known for the amazing Memorial Day and Labor Day parties that brought the entire Bed-Stuy, Clinton Hill, Crown Heights, Bushwick, and Fort Greene together. I mean these parties felt like a vacation. You'll be missed.