Mac and Cheese
Winner: SoCo
If you get this at the restaurant, it may very well maybe the best mac in BK. I do not suggest ordering it or saving it for the next day. I usually don't like the whole truffle thing and I'm just like you, I like a mac pie. But this stuff has a great combination of flavor, creaminess, and crispy cheese on the top.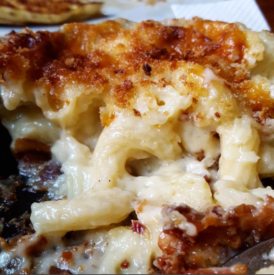 Brooklyn Star's Bacon Mac and Cheese (Williamsburg)
A very close runner up. Brooklyn Star has the right idea. Much like SoCo, they combine several cheeses and flavor to serve up a creamy and crispy topped dish that a bacon lover can truly appreciate.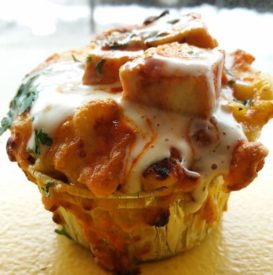 Honorable Mentions…
Other places to get some creative and tasty mac and cheese include Mac Shack (buffalo chicken mac pictured), Carla Hall's Kitchen, and Jack the Horse.
Pizza – (contest in progress)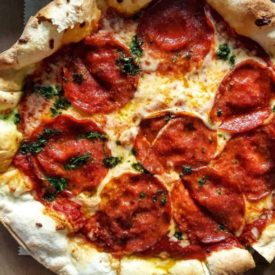 Nice Pizza – Bedstuy/Clinton Hill
This place is not your typical pizza. If you like thin crust, this place is it. If you don't like thin crust, do not go here. Not sure what they are doing over here but this is no doubt a contender for best in BK. Also try the homemade salad dressing. My only wish is that they go back to serving up gigantic slices.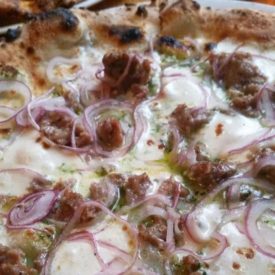 Barboncino – Crown Heights
Tasty brick oven pizza with lots of variety. Neighborhood favorite.